In Business Since 1989 Without Advertising! All Word of Mouth Referrals!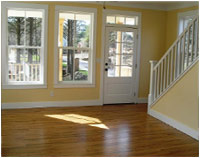 Welcome To our website!  We are a full service painting and repair company.  Our main priority comes down to two things, customer satisfaction and the highest quality services possible.  For years we have been considered the go to company for painting and minor repair services in our area.  Whether it be a small bedroom in your home, or the outside of your two story office building, we've got you covered!
The key to our success has been understanding the needs of clients, how to meet them, and how to ensure we always exceed those expectations. We strive to be the best in the business and will never reach that goal if we just "meet" expectations.  Give us the chance to exceed your expectations by calling today or filling out our simple online form.  Feel free to browse our site to get familiar with how we sererate ourselves from the competition, and if you have a question give us a call or fill out our online form.