Commercial Painting Services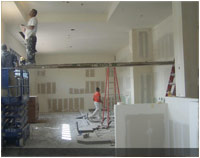 The outside appearance is one of the most important aspects in creating a welcoming environment for your place of business, and the best way to improve the outside of your building is fresh paint. Allow us to come in from start to finish to ensure you have the most pleasing and inviting exterior possible. Our team of professional painters and construction workers know exactly how to plan, prep, and complete a job to ensure the upgrades do not interfere with the flow of you business. We have multiple large commercial clients and understand the importance of doing the job right the first time. For more information on our commercial services, please call us today.
Here is a list of some our Commercial Painting Services:
Interior and Exterior
Complete Paint or Touch Up Available
Reduced Rates for Monthly or Quarterly Touch-ups
Drywall Repair and Texturing
Stucco Repair
Minor Wood Replacement
Baseboard Installation
Apartment or Office One Day Turnaround Service
Power Washing Buildings and Sidewalks
Fast, Neat, and Clean
Reliable and on time
Quality workmanship
Residential Painting Services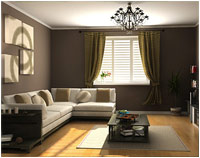 The foundation of our company was built on providing our residential clients with quality work and customer services that are second to none. We know how important the mood of a room can be, and understand the best ways to make that happen through the coloring of the walls and ceiling. From the beginning stages of the planning process, until the moment we complete the project, we will be there with you every step of the way. Allow our expertise and understanding of our clients to assist you in finding the right colors and or designs to bring out the vibe you are trying to create. For more information on our residential painting services, please call us now!
Here is a list of some our Residential Painting Services:
Interior and Exterior
Complete Paint or Touch Up Available
Drywall Repair and Texturing
Stucco Repair
Minor Wood Replacement
Baseboard Installation
Power Washing Exterior of House
Fast, Neat, and Clean
Reliable and On Time
Quality Workmanship